Wildlife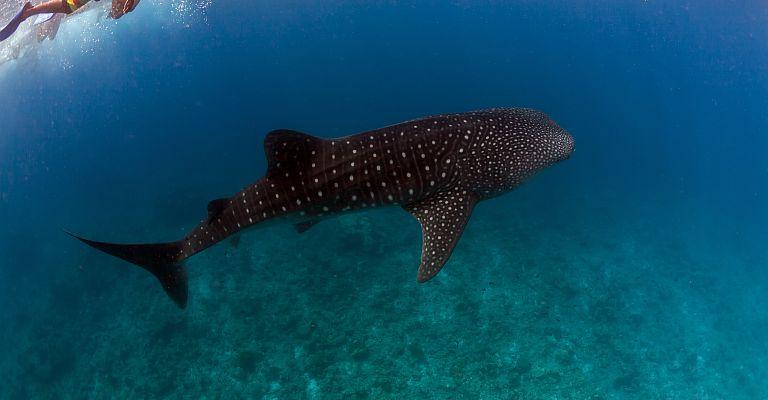 Owing in part to its tropical climate and an abundance of small islands – 1192 of them, in fact, each with their own ecosystems – the marine life in the Maldives is simply breathtaking. Over 2000 species of fish can be found in Maldivian waters: moray eels, stingray and colourful reef fish are common around the area, as are populations of the gentle whale shark. Other species found in the Maldives include:
• Manta rays
• Oriental sweetlips
• Turtles (such as the Hawksbill and green turtles)
Unfortunately, certain pressures (such as overfishing and poaching) have posed some risk to the nation's wildlife, which is why animal conservation in the Maldives is deemed so important. There are a number of protected areas across the Maldives' many islands, including those within the South Ari Atoll and Baa Atoll. The country also aims to become 'the world's largest marine reserve', and work is currently underway to promote ecotourism and recycling, as well as the prohibition of fishing for certain species, such as turtle and shark. Elsewhere, volunteer opportunities in the Maldives can contribute to the nation's important conservation efforts, offering you the change to make a marked difference while enjoying what this gorgeous destination has to offer. Marine conservation volunteer work can be some of the most rewarding of all - so why not get involved today?
Culture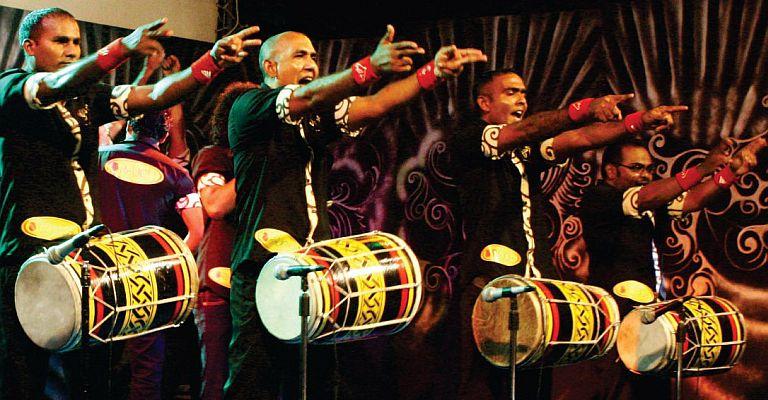 A close proximity to the shores of both Sri Lanka and South India means that the Maldives have been influenced in many ways by their neighbours. Even down to the native tongue, Dhivehi (a language spoken nowhere else in the world) seems to have some ties to the language of Singhala, the national language of Sri Lanka. Whether sharing elements from nearby nations or enjoying a culture entirely of their own, there is much to appreciate about Maldivian culture:
• Food – the Maldives have some of the most mouth-wateringly delicious dishes found anywhere on earth, and any self-confessed foodie will absolutely love a visit to the nation. Coconuts feature heavily in Maldivian cuisine, as are types of fish. Maldivian food is all about the flavour: chili, lime, and various spices all feature quite prominently, and this could be traced back to the days of trade between the Maldives, India, Sri Lanka and other members of the Orient.
• Music and dance – the Maldives boast a rich culture of music and dance, and it's not uncommon for resorts to entertain their guests with traditional performance. One particular performance called 'Boduberu' sees a troupe of around 20 dancers dressed in sarongs and white shirts, dancing to the sound of drums and bells. See if you can catch a performance, counting how many seconds it takes before you have to join in!
• Arts and crafts – Maldivians are well-known for being skilled in the world of arts and crafts. From stone carvings to matt weaving and calligraphy, there is no element of art that Maldivians aren't willing to give a try. They are incredibly proud of their skill, even dressing in a sense which professes their artistry, and the Malé Friday Mosque hosts many examples of their work.
While the Maldives is an incredible destination to visit, do please bear in mind that they're also a very conservative nation. Remain politically neutral at all times and make sure to read up about their laws before paying a visit!
Popular Sights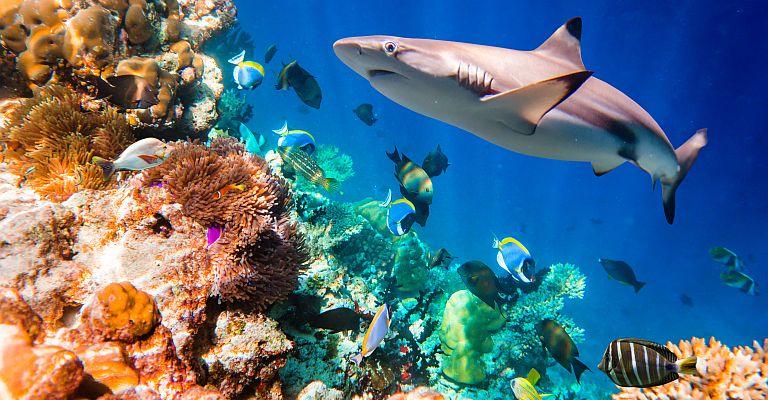 For many, the best part of life in the Maldives is the land itself. There are few environments as recognisable or iconic as a Maldivian beach, but if you do fancy a break away from your volunteer project (or from sipping a coconut by the water's edge!), there are a few things to do:
• Dive with hammerheads – also known as Rasdhoo Madivaru, this popular dive site is the perfect place to swim with sharks. The horseshoe-shaped reef is home to an abundance of exciting species, but the so-called 'Hammerhead Point' is most attractive to those seeking a thrill, so dive in and get up close to these fascinating predators!
• The island of Maafushi – it's incredibly important to respect the culture of the country you choose to visit, and this could not be truer than in the Maldives. That said, there are certain places where rules are a little more relaxed. Maafushi is fast becoming one of the most well-loved areas in the Maldives, owing in part to a somewhat Western-centric state of mind: bikini beaches, floating bars (equipped with alcohol) and even resorts cooking up pork can be found here, so hop on over if you want to let loose!
• The capital of Malé – if you wish to visit Maafushi, you'd have to pass through Malé – so why not spend a little time getting to know the nation's capital? Unlike the majority of Maldivian destinations, Malé is a city of vibrancy: tall, brightly-coloured buildings pepper its landscape, the streets buzz with activity, and the general hubbub of the city's centre is hard to ignore. Check out some local cafes and stores, perhaps picking up a souvenir or two!
Taking a moment away from your volunteer work? The above suggestions are a great way to unwind!